UK hard rockers VOODOO SIX – featuring former DIRTY DEEDS bass guitarist Tony Newton – have announced that they have had to postpone their show tomorrow, November 27th at The Well in Leeds, UK due to a throat and chest infection that frontman Luke Purdie has caught. The show that was supposed to be played tonight, November 26th in Glasgow, UK at the Classic grand was also postponed. Both Shows will be rescheduled for next year.
The tour will resume on November 29th at The Borderline in London, UK.
UK tour dates are now as follows:
November:
29 – London, UK – The Borderline
30 – Grimsby, UK – Yardbirds
December:
1 – Wolverhampton, UK – The Slade Rooms
2 – Prestatyn, UK – Hard Rock Hell V Festival
The band recently released their new video, for the track 'Falling Knives'. Watch the clip below:
Voodoo Six are set to release the Falling Knives EP in digital format on November 28th. The EP, which will be a special limited edition release, will be available to fans until the end of February.
The new EP will feature three brand new tracks, the eponymous 'Falling Knives', 'Sharp Sand' and 'Stop', as well as three re-worked and re-recorded versions of tracks from the band's debut album 'First Hit For Free'.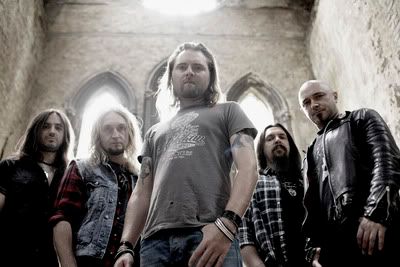 Falling Knives Limited Edition EP tracklist:
'Falling Knives'
'Sharp Sand'
'Stop'
'No Friend of Mine'
'Feed My Soul'
'One More Day'
For more details visit Voodoosix.com.
Source: Bravewords