According to The Guardian and other news outlets, around 100 people have been taken hostage at Le Bataclan Concert Hall in Paris, where American rockers Eagles of Death Metal were playing a  sold-out show tonight. The band were scheduled to be on stage from 7.30pm earlier this evening, according to paris.eventful.com, however Josh Homme was reported to not have been at the venue. So we think there are some metal and rock fans among the hostages but we are not sure yet. Someone who escaped the attack told a journalist that the attackers mentioned Syria and that there were five or six attackers. Julien Pierce, a journalist from Europe 1, says that he saw armed men enter the Bataclan, saying that there were two or three not wearing masks who came in and fired blindly on the crowd. The image below which was tweeted on Friday evening, purports to show bodies near the Bataclan: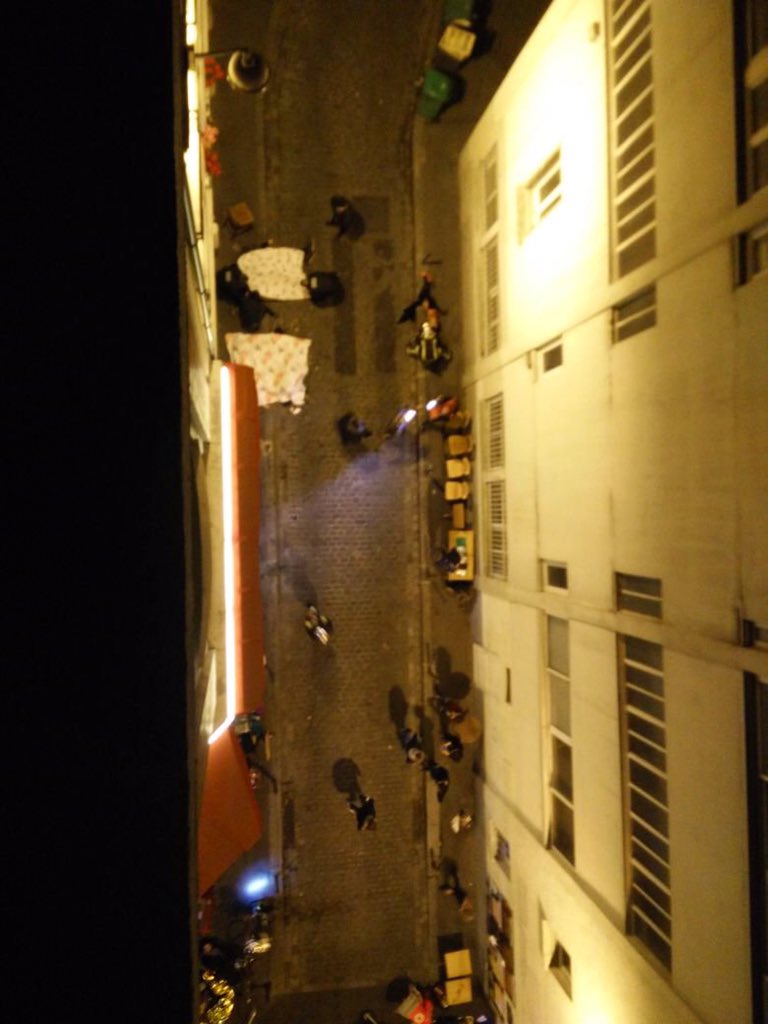 In a video which can be seen here, emergency vehicles can be seen rushing towards the Bataclan concert hall and the sounds of shots fired can be heard. According to WashingtonPost, this is difficult to confirm, but a Facebook user posted on his account that he was inside the theater, badly injured and that survivors were being gunned down one by one within the hall where the band Eagles of Death Metal had been playing. According to the live report on euronews, one of the concert goers who escaped said they were laying on the ground not moving for what seemed like an eternity with their lives flashing before their eyes. then several police came in and told them to run.
Eagles of Death Metal have recently updated their official Facebook page, stating:
"We are still currently trying to determine the safety and whereabouts of all our band and crew. Our thoughts are with all of the people involved in this tragic situation."
A police raid later took place at the Bataclan, apparently two of the terrorists in the Bataclan have been shot and killed. According to Le Figaro, the hostage situation was ended at 0:58 CET. Police sources reported that unfortunately about 100 people had been killed at the theatre.
There have also been shootings and explosions at a city restaurant and near to the Stade de France football stadium, but in total seven locations were targeted.
We at Metal Shock Finland are shocked like everyone but we will try to keep you updated and hope this terrible event finishes soon!
Eagles of Death Metal Photo taken from Wikipedia